Fun

with

Photoshop

…
It hasn't rained here all summer in Houston Texas,
so we made a photo to show our faith that it is going to

RAIN

soon!!
Step one
…
take photo painting sky
Step two

- convert to black and white, and adjust contrast, light levels, and sharpen
Step three

- Paint

sky

and photograph
4. Now go back to your black and white image, click

layer

/

duplicate layer

/

okay
5. go to the sky painting image and click

select

/

all

……. then click

edit

/

copy
6. now return to the blk and wht photo of your artist and click

edit

paste

….this will paste the painted sky onto your black and white photo.
7.Use the move tool to stretch it and move it to where you want it.
8. Adjust the opacity to taste, to make it see through enough to know where you want to erase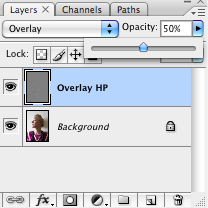 9. then just use the eraser tool to erase around your artist and any other part you don't want the painting to show, flatten image, and VOILA!!
Email me your creative results or questions and I will post everyone's photos on my next blog!!

Natty241@hotmail.com