I am so excited about our next project I just had to post it before its finished. Fourth and fifth will be making these skeleton animals as we learn about the culture of Dia De Los Mertos "Day of the Dead."
We will tie it into science by learning the names of major bones in the skeleton. We will learn about why we have bones and what organs each bone protects.
We have done lots of projects for Day of the dead and you can see them if you click the label on the side of my blog.
We will combine the intricate designs of the sugar skull with animals, like these artworks created by various artists below!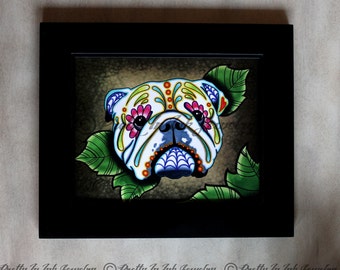 For this project, students bring a small plastic or wood animal from home. I painted them black with spray paint first
You can pierce their ears with a tack first to add earrings later to decorate
Let dry outside for several hours
Use white acrylic paint for the bones, and give students photos of the skeleton of their animal to reference
Then add decorations, add color, roses, neon paper, sparkles, etc.
These aren't quite finished, but I will update the blog with photos of all our skeletons when completed! I can't wait!